10 Feb

Pearl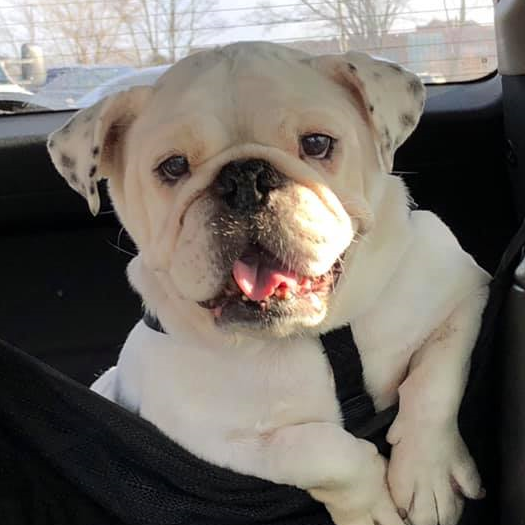 Meet Pearl!
Intake Type
Owner Surrender
Object aggression
None noted
Special Needs
Other (more info in bio)
Medications
Monthly Heartworm and Flea/Tick Preventative
Hi IBR Land,
My name is Pearl and, man, my life has changed a lot recently! And it's all good! My previous family took me to a pretty scary place called a 'shelter' because they said I was coughing and they couldn't afford to take me to the vet. The people at the shelter were really nice to me but it was loud and scary .. and I thought I might be there forever! But then this really nice lady came to pick me up and told me that she is my foster mom. She took me to really nice house it is quiet and has dog beds, toys and even another dog!
But, even with all of the nice stuff in my new foster stuff, I really prefer the people. My foster mom says that I'm a 'Stage 5 Clinger'. I'm not exactly sure what they means but I can tell you that I like to be *really* close to my humans at all times .. so much so that I sometimes run into their feet when they're walking. I just don't want them to forget that I'm there! My foster mom says I am the best cuddler ever and the best companion you could ever ask for!
My foster mom is also working with on this thing called "house breaking". No, I'm not breaking out of the house! I like the house! But, apparently, I'm supposed to go outside when I have relieve myself. My previous family never told me that but I guess that's what I'm supposed to do. Since I really like my people, I'm trying very hard to learn but I do forget sometimes. I'm going to need to be let out frequently to go potty for the forseeable future .. and I'm going to need someone who is patient with me when I have accidents.
The other day foster mom and I went to see a really nice man called the vet. He told her that I have worms in my heart (how in the world did *those* get there?) and my teethers needs some serious help. So, I have to take medicine for awhile to kill the worms and then I'm going to need some surgery on my teethers. I also need surgeries to correct her entropian and distichiasis in my eyes. Foster mom says that these things will not be fun and I'll feel crummy for a bit. But, she promises me that she'll give me lots of extra love and treats to make up for it (isn't she the best?!?) and, when it's all over, I'll feel like a brand new woman. I can't wait for that!
Well, I've been typing too long and now I think my people might have moved so I have to go find them. Please wish me luck with all of the crazy stuff that vet is going to do to me soon! I'll keep you posted on how it all goes.
Love,
Pearl